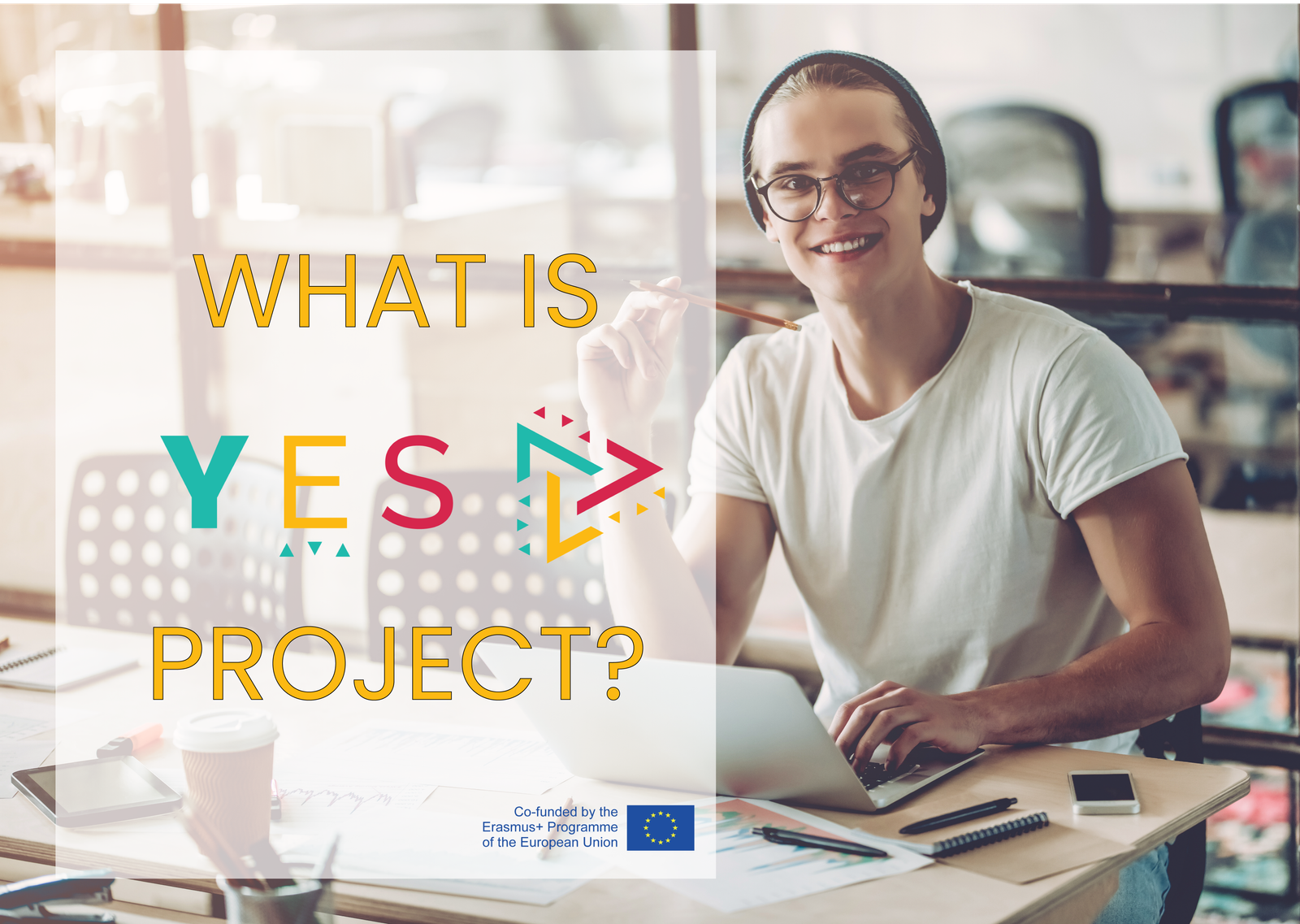 What you should know about YES project!
The YES project helps Youth Workers very practically to learn in practice entrepreneurship with all modern and digital tools, within their Venture Achievement Pathway (VAP), that is their business project idea/plan.
Youth Workers will be trained by trainers that are entrepreneurs themselves nowadays and share their current knowledge and experience with them. The intellectual output will be that youth workers have developed the basic competencies and confidence to create their own business and know how to use the practical tools for that.
This programme has been already tested in more than 30 education and training organizations providers (ETP) in The Netherlands and is based on the "effectuation" methodology.
The target groups of this programme are young people aged between 18 and 25 years old who are facing learning difficulties from lack of motivation to educational capabilities limitations.
The most important YES project task is:
provide the Trainers the capacity to teach our methodology to Youth workers;
give the Youth workers the possibility to create their own businesses;
stimulate the use of Digital Skills on XXI Century companies;
create an International Network of Trainers in Entrepreneurship for youth workers.
YES project partners:
EURObizz Academy BV (Netherlands);
DOREA Educational Institute (Cyprus);
European Social Entrepreneurship and Innovative Studies Institute (Lithuania);
BRIDGING TO THE FUTURE LTD (United Kingdom);
JO CONSULTING SRL (Italy).
The proposed startegy is a set of actions proposed by the work package lead organisation: DOREA Educational Institute, every partner will contribute to the implementation of the strategy and will investigate the implementation possibilities on the local scale.
Although Dorea takes the responsibility for dissemination and exploitation coordination as leader, for the whole project, the responsibility for implementation is shared among all partners. Each partner will be involved in these activities according to the needs and roles in the project. Reporting on the activities carried out to share the results inside and outside participating organisation will be provided at all planned stages. Countries' specificities will be taken in account when applicable, to better adjust the dissemination plan aiming at achieving the best outreach.
Read more about partner companies
EURObizz Academy BV (Netherlands)
EURObizz Academy is the training company of the EURObizz Group. With their innovative school program 'Entrepreneurship At School', they have developed a unique educational secondary education program from age 15 to 21 years. In close cooperation with schools and teachers, they offer students the option to get a realistic, practical program about entrepreneurship as a potential future career. That huge experience, in more than 30 Schools in The Netherlands, gives them a valuable experience working with Youth.
DOREA Educational Institute (Cyprus)
DOREA Educational Institute's general scope is to offer high-quality non-formal education for youth and adults, covering the three main areas of non-formal education, which is socio-cultural (popular) education, education for personal development and professional training. The professionals working at DOREA, both as staff and external trainers are specialized in delivering excellent and feasible solutions for those who wish to continue personal and professional development through life-long learning educational programmes.
European Social Entrepreneurship and Innovative Studies Institute (Lithuania)
Europe Social Entrepreneurship and Innovative Studies Institute has experienced working with youth network activities. It is consulting and training institution dedicated to innovative teaching methods. Institute has long-lasting experience in youth motivation, leadership, effective decision-making and communication, team-building training, personal coaching, public and educational organizations.
BRIDGING TO THE FUTURE LTD (United Kingdom)
Bridging to the Future is an innovative company which challenges and reforms existing approaches to organizational and individual productivity, job creation, economic independence and economic sustainability. Bridging to the Future has a formidable record in designing, testing and bringing to market a range of highly innovative and successful products and methods to support job creation, education and productivity. At its heart, the company believes in creating jobs through new businesses, active incubation, practical leadership programmes Operating on an International Scale.
JO CONSULTING SRL (Italy)
JO Consulting is an Italian business consulting company founded in 1998. It is part of JO, a group of companies and no-profit organizations focused on business consulting & support to startups and aspiring entrepreneurs, ICT & e-learning technologies, web & mobile applications development, marketing and communication. Its European Project Office has participated in more than 30 EU projects funded under LLP, 7FP, IEE, ERASMUS+ programmes, thud is fully capable to provide both technical, operational and management support during the lifetime of the project. These projects are mainly focused on training and transfer of knowledge about entrepreneurship, with a particular focus on the integration of disadvantaged groups of people.
YES project partner websites: